ATA Steele Creek has the best Muay Thai Classes in Charlotte, NC. Develop life long skills to be successful, increase your fitness and learn to defend yourself and your family!
At ATA Steele Creek, not only do we excel at teaching traditional TaeKwonDo, but we are also proud to teach traditional Muay Thai.
This exciting form of martial arts, also known as Thai Boxing, originated from Thailand and is notably held as Thailand's national sport. Muay Thai was developed several hundreds of years ago as a form of close-combat that utilizes the entire body as a weapon (two hands, two feet, two elbows, and two knees). Muay Thai has been proven to be an extremely effective martial art both inside and outside the ring. Many practitioners, like military and law enforcement, use Muay Thai techniques for self-defense.
Did You Know?
Many people are attending ATA Steele Creek in Charlotte, NC so they don't become a statistic.
Estimated
3.4%
Rise in Violent Crimes in the United States.
As reported by the FBI Crime Statistics. At 1,248,185 we are faced with an ever changing world that needs Krav Maga training that will give our community members the confidence needed.
Nearly
8 in 10
Americans are Afflicted by Stress.
At ATA Steele Creek we believe in helping our community members manage their stress through physical and mental martial arts training. Our Instructors help each student one-on-one become achieve their personal goals.
In the United States
1-in-5
Adults are Classified as Obese.
Adults need our support. Becoming fit and growing strong takes a good support system of encouragement and inspiration. At ATA Steele Creek we work hard to provide all of those things to each of our students.
Claim Your Free Trial!
Let's Work Together To Succeed In Our Martial Arts Program
By enrolling in an introductory program,
we can equip you with the tools to succeed in the real world. It is much more than kicking and punching at our martial arts school located in Charlotte, NC.
Our students regularly go on to join Ivy league schools and become community leaders. The values they learn during their martial arts journey are the same as the ones that you teach at home which last a lifetime.
The art of Muay Thai will HELP You Protect Yourself while Increasing Your Fitness Level!
Mr. Esposito fell in love with the art over a decade ago and has dedicated his time and energy towards the pursuit of knowledge in Thai Boxing. Mr. Esposito has spent over a decade studying under Ajarn Chai and the TBA (Thai Boxing Association). Ajarn Chai is renown as the first Thai boxing instructor to teach Americans Muay Thai starting in the USA over fifty years ago. His teachings are reflected in Mr. Esposito's approach to his Muay Thai program at ATA Steele Creek.
The Lessons of Muay Thai Are Invaluable
Muay Thai in Charlotte, NC enhances skills in each and every Muay Thai class. Invaluable lessons will be learned.
Increased Fitness
Self-Confidence
Self-Awareness
What Our Students Are Saying
3 Benefits That You Get From Muay Thai
Better Fitness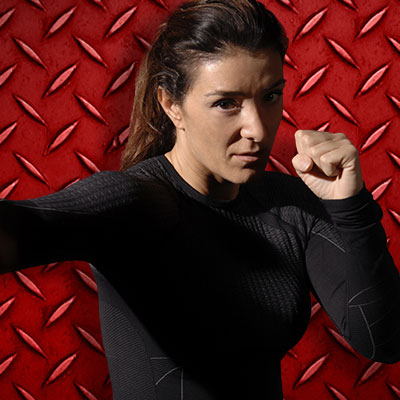 Learn to Defend Yourself
Laser Focus
Fun Filled and Fast Paced Classes
Our Muay Thai classes are fun filled and fast paced with interactive drills that allow our students to implement the vast techniques they have learned. Although we train very effective techniques, we do so in a safe and welcoming atmosphere. We start our students off with weekly private lessons to set them up for success in the actual classes. We then have students join the classes when they are ready. Our first private lesson is free so call us at your earliest convenience and we can start your Muay Thai journey!
The Benefits Of Muay Thai Training
Here are just a few of the additional benefits you can expect from training with us…
Increased flexibility and strength and fitness to look and feel great
A huge boost to your self-confidence
Razor-sharp reflexes
Unbreakable concentration
Improved leadership skills
A drastic reduction in your daily stress levels
Feeling and sense of community as you train with a peer group who are supportive and helpful every step of the way
You Will Love Muay Thai Kickboxing Classes, No Matter Your Background
At ATA Steele Creek, regardless of your experience or fitness level, you'll be able to learn everything you need to succeed in martial arts and get in the shape you've always wanted to be in while enjoying the many other benefit
ATA Steele Creek Offers An Exclusive Web Trial Offer.
This is a GIFT That Will Last a Lifetime through school, college and into the work world.
Sign Up Now


Get 30 Days

FREE
Limited Karate Class Openings